The fourth generation of AirDesign's 'SUper SImple' lightweight glider, the Susi 4, comes in a wide range of sizes certified from A to D.
The 18-26m² sizes have EN-A weight ranges and are suitable for beginners, and EN-B ranges when flown more heavily loaded; the 14 and 16m² are for pros, with B, C or D certification depending on wing loading.
AirDesign made this speed chart, to help pilots choose the right size for their level and intended use.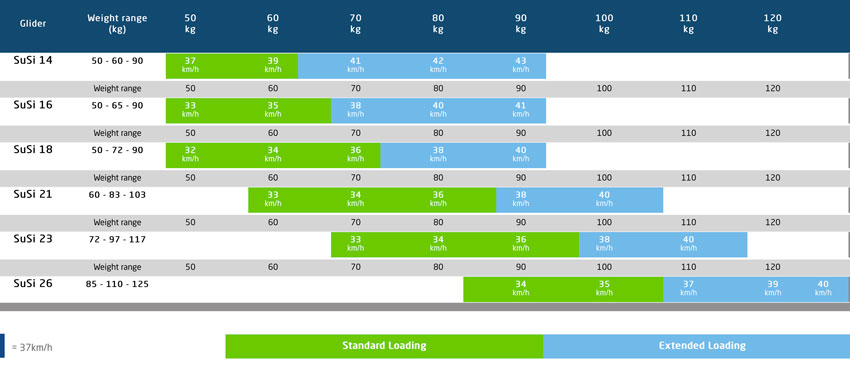 AirDesign say this fourth generation has more balanced handling, even better launch behaviour and better stability on full bar than previous versions, and it now has a B/C steering system.
The Susi 4 is made from double-coated Porcher Skytex 27 with the water-resistant Edelrid 8001/U unsheathed lines throughout. Wing weights start at 1.95kg for the 14 with superlight risers, rising to 3.33kg for the 26 with Aramid risers.
The superlight riser set comes as standard on the 14 and 16m² sizes; the larger sizes are delivered with the 12mm Aramid set but the alternative riser set can be ordered for any size.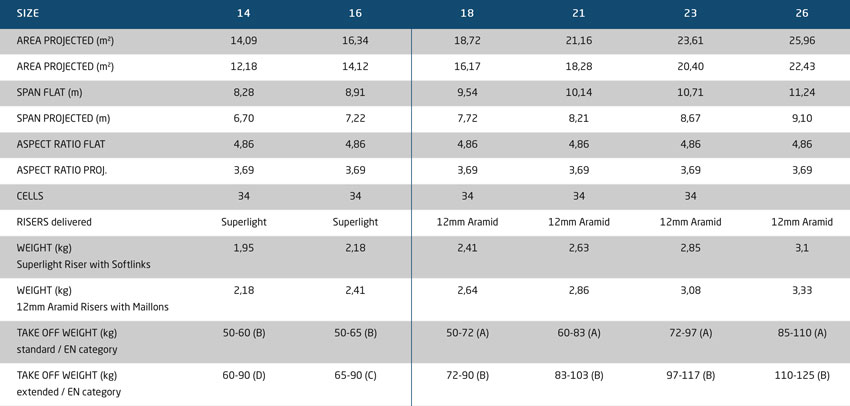 For more info on the SuSi 4 click HERE.